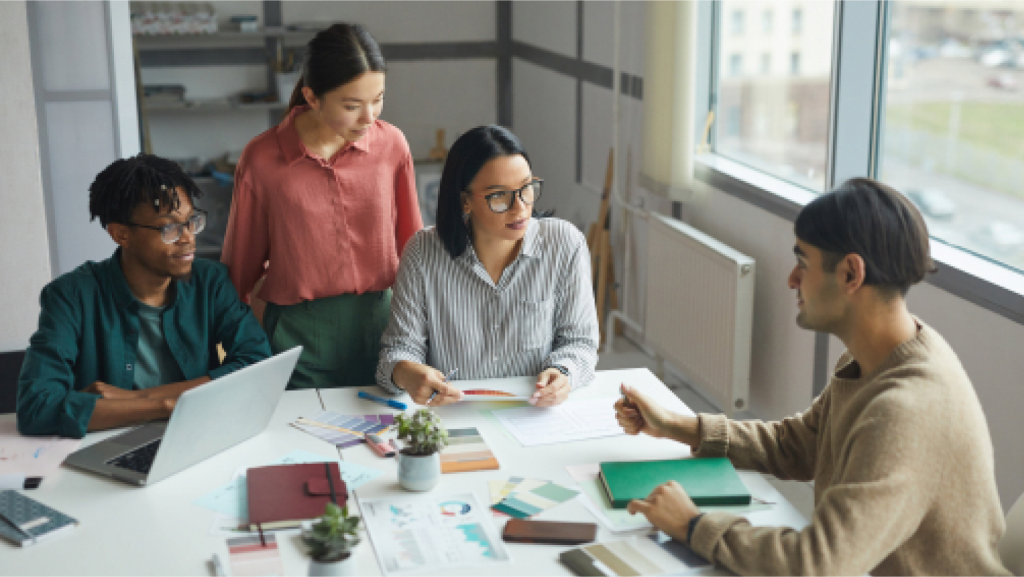 Mettlence is a company founded on two important words: Mettle and Resilience.
And here at Mettlence, we express our Mettle and Resilience through a set of core values that we follow each day. We believe that these values sit at the core of our Mettlence DNA, and with these principles, we've been able to deliver on our commitment to providing quality products, excellent results, and a thriving company culture.
Today, we want to share with you the values that define us Mettlencers:
Dare to be bold: Over here, we don't just go for what's ordinary or normal. Every time we think something's okay, we kick ourselves in the rear because we expect more of ourselves. This is how we're able to go above and beyond market expectations – and how we intend to keep making our mark for years to come.
Take risks wisely: There's a saying that goes, "Fortune favors the bold." And we take this saying very seriously, taking every idea into account and executing the best ones without fear. Through our desire to make controlled and calculated risks, we've been able to deliver innovative products that are much admired by our customers.
Unite and collaborate: Everyone in Mettlence is family, and we really do look out for each other. When things go wrong, we find ways to help each other out. We respect and hold each other in high regard, confident in our abilities and our desire to work for a common goal. We also hold ourselves accountable for our actions, never failing to fix or acknowledge mistakes.
Let challenges fuel creativity: The global market changes constantly – and so do we. As a company, we regularly adapt to trends while simultaneously finding ways to assert our own identity. We believe that by continuously iterating on our strategies, we can thrive on change no matter what. We relish the challenge that change provides us. And at the end of the day, we execute and adjust accordingly.
Aim high with integrity: Mettlence carefully cultivates a culture of excellence, as we believe in working to the best of our abilities. We don't just meet expectations – we break through them. We also foster a culture of continuous learning and growth to ensure that our skills are always sharp and ready to meet the challenges of the health and wellness industry.
Celebrate with humility: In our company, we value everyone's contributions and acknowledge them. We understand the effort it takes to get the job done – to do beyond what's being asked of each of us, and so we reward them generously for their work. Even now, we celebrate every team member's presence because we know we wouldn't be here without everyone's efforts.
These are the values that hold us together as a company – the key components that allow us to remain excellent at what we do. Each one of us applies this in our daily lives, and as a result, we're able to constantly deliver on our vision to make health and wellness accessible to all.
We invite you to join us on this journey and be a part of our Mettlence community. Together, we will show our Mettle and Resilience to the world.